After a difficult year that saw Pennsylvania casinos set a new record for guests leaving children unattended in cars, the PA Gaming Control Board (PGCB) just announced a new campaign to help combat the issue. The PGCB's "Don't Gamble with Kids" awareness movement intends to stop casino guests from leaving kids behind in cars while they enter casinos to gamble.
As reported last month, the 26 individuals placed on the Involuntary Exclusion list this year was double the number from last year. That figure grew even more this month. The PGCB added six more names to the list during the latest meeting on Nov. 16.
In order to fight this reoccurring problem, the board is rolling out this campaign. It consists of public service announcements for TV and radio. It also involves social media posts, printed material and a website that is already up and running.
"Don't Gamble with Kids" wants to inform both the parents who are responsible for these children, as well as the general public to keep an eye out for these unfortunate situations. The PGCB provided the following statement to PlayPennsylvania:
"Even though the casino and law enforcement have been stepping up their individual efforts to alleviate this problem, the Board see the number of incidents still occurring to be at unacceptable levels. Thus, we decided to step up the awareness effort further through this campaign."
PGCB launches 'Don't Gamble with Kids'
Surprisingly, the number of instances where PA casino guests leave children alone in cars is rising significantly this year. While some locations, like Valley Forge Casino Resort, are doing more by implementing special 4K infrared cameras, the majority of others don't have many prevention efforts in place apart from some signage.
The PGCB's Bureau of Casino Compliance recorded a total of 269 incidents involving 441 minors left unattended in 2022 overall. This is up significantly from the 171 total occurrences and 279 minors from a year ago.
The PGCB's Executive Director, Kevin O'Toole, talked about the increases seen across the state. O'Toole said in a press release:
"This has been an issue dating back to the opening of casinos in 2006. However, as the number of venues has increased and new types of gaming have been added, more incidents have been reported."
Through these new ads on TV and elsewhere, more casino guests can become knowledgeable on the subject. Parents will have no excuse that they're unaware of the rules, and casino regulars know to look for this.
O'Toole continued:
"We are hopeful this campaign will raise awareness not only for those who gamble and are responsible for children, but also for the gaming public who we hope will be more diligent in looking out for children at risk. Ultimately, we want everyone to understand the scope of this problem and know what to do if confronted with a situation in a parking lot, hotel or elsewhere. That is, immediately report the situation to casino or hotel security, who have extensive training on how to appropriately respond."
Here are its two social spots, warning of the dangers of leaving a child alone in a car or inside the hotel.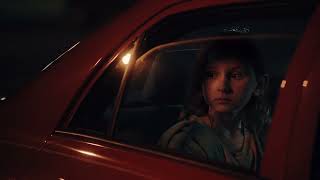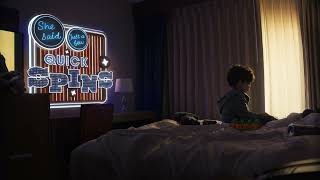 More PA casino guests leave kids unattended in cars
Unfortunately, almost every monthly meeting from the PGCB includes adding more people to the Keystone State's Involuntary Exclusion list. On Wednesday, the PGCB placed a total of six more individuals on the list for leaving children alone in cars:
A male guest, initialed RDJ, left his two-year-old daughter in the car for six minutes while gambling at Valley Forge. He got evicted from the casino location and cited by the Upper Merion Township Police for leaving a child unattended inside of a motor vehicle.
Two guests, LB and DSG, left a seven and two-year-old in the car in the parking garage at Harrah's Philadelphia for 12 minutes. They did not receive criminal charges, but face permanent eviction from the casino.
A female guest, MF, left her 15-year-old unattended at the same casino for seven hours and 17 minutes. The child drove the car and returned to the lot. She is also permanently evicted from Harrah's Philadelphia, despite not seeing criminal charges.
A male guest, SS, left his 13-year-old in the car at Presque Isle Downs Casino for 21 minutes. He wasn't criminally charged, but is evicted from the location for one year.
A male guest, ET, left three kids in the car, including two six-year-olds and an infant, when attending Presque Isle Downs. He returned after 16 minutes and is evicted from the casino permanently.
Keeping children safe at PA casinos
The PGCB's campaign is a great step in the right direction to limiting these occurrences at the state's casinos.
O'Toole reiterated that the campaign is looking to help the kids who are poorly treated in these scenarios. He said:
"More important than any liability faced by these adults, however, is the safety of these children. The welfare and safety of the minors is at the heart of the Board's campaign and all adults should consider this before deciding to leave a child unattended."
Now with "Don't Gamble with Kids" underway, hopefully this trend begins to slow down in PA. The campaign's official website, DontGambleWithKids.org, features lots of information on this issue, including resources for how to help.
The PGCB also told PlayPennsylvania the following:
"We have two audiences in mind for this campaign. One is obviously to adults with children in their care and stopping from making a poor decision to leave children unattended to gamble in a casino. The other is the public, in particular those who are patrons of PA casinos who can be on the lookout and report an incident if they see it, thereby shortening the time a child may be left unattended. Those minutes or seconds could be crucial to stopping a tragedy."
With the winter months quickly approaching, it's time to spread the word and prevent kids from being left behind at casinos.