Bet on NBA Christmas Day Games Online
Christmas Day games in the National Basketball Association (NBA) have been an annual tradition since 1947-48. Now there are five NBA games played on Christmas Day.
Unlike the NFL approach on Thanksgiving, with home team anchor hosts (i.e. Detroit and Dallas), the NBA sets the Christmas day matchups prior to the start of each season and picks teams and players that draw the most interest. The 2022 NBA Christmas Day games are highlighted with a battle between the last two Eastern Conference champs (Bucks vs. Celtics) and a matchup of Western Conference contenders (Denver vs. Phoenix).
For NBA bettors in PA, the Philadelphia Sixers visit the New York Knicks at Madison Square Garden on Christmas Day. Opening NBA Christmas Day betting lines have the Sixers as 3.5-road favorites over the Knicks.
Here's a look at how to bet on NBA Christmas Day games in PA, plus some expert advice on what to pay attention to.
2022 NBA Christmas Day schedule
12 pm ET: Sixers @ Knicks
2:30 pm ET: Lakers @ Mavericks
5 pm ET: Bucks @ Celtics
8 pm ET: Grizzlies @ Warriors
10:30 pm ET: Suns @ Nuggets
Early NBA Christmas Day lines & odds
Here's a look at the early Christmas Day NBA game lines. These are currently posted odds from PA online sportsbooks. Click on a line to jump right to the sportsbook that posted it, sign up, claim your bonus and lock in your bet.
Game #1: Sixers-Knicks Spread, Moneyline, Totals
Time: 12 p.m.
Arena: Madison Square Garden (New York)
Christmas Day records: Philadelphia 18-14, New York 22-31
Game #2: Lakers-Mavericks Spread, Moneyline, Totals
Time: 2:30 p.m.
Arena: American Airlines Arena (Dallas)
Game #3: Bucks – Celtics Spread, Moneyline, Totals
Time: 5 p.m.
Arena: TD Garden (Boston)
Game #4: Grizzlies-Warriors Spread, Moneyline, Totals
Time: 8 p.m.
Arena: Chase Center (San Francisco)
Game #5: Suns-Nuggets Spread, Moneyline, Totals
Time: 10:30 p.m.
Arena: Ball Arena (Denver)
Best apps to bet NBA Christmas Day games
When it comes to betting NBA games, here are three sports betting apps to consider for your Christmas Day hardwood action:
1. DraftKings Sportsbook offers alternate spreads, alternate totals, and in-game wagers on NBA games. There are also game parlays (spread or moneyline with totals) team props (total points by home team, over/under total points by home team), and player props (over/under points, assists, 3-pointers, etc).
What makes DraftKings unique for the NBA is the vast number of futures wagers to consider from team futures (win totals, "yes/no" to make playoffs, win conference/championship) and player futures (MVP, Rookie of the Year, Defensive Player of Year, and Most Improved Player).
2. FanDuel Sportsbook has a wide array of player, team and NBA game props as well as in game live betting. What makes FD unique is their "same game parlay" that allows you to combine point spreads, moneylines, half, and quarter winners with selected player props and totals into a single wager.
FanDuel also has several futures for consideration including division, conference and Championship winners as well as player futures for NBA MVP, 6th Man, and Defensive Player of the Year.
3. FOX Bet has alternate totals, spreads, and in game live betting. What makes FOX Bet unique is their "#CustomBet" feature that offers a series of player and team props that are unique to each specific NBA game.
Fox Bet also offers futures bets for conference finals and NBA finals. Note that you must opt-in to claim your risk-free bet within 7 days of registration, and place your first bet within a week!
3 NBA Christmas betting tips
1. Trust the home teams on Christmas Day
Over the past five seasons, home teams have the edge both straight-up and against the spread on Xmas:
Home teams straight-up: 15-10
Home Teams ATS: 15-10
2. The under has dominated
In the past five seasons, the game total has gone under in 15 of the 25 games.
3. Consider each team's travel schedule leading to their Christmas Day games
A lot of what goes in to handicapping NBA games is understanding each team's travel schedule. Christmas Day is no exception. While teams are just starting their seasons, take into account who had to travel the furthest.
How to stream NBA Christmas Day games
Thankfully for NBA fans, all five Christmas Day games will have national coverage and there's no overlap in the game schedule (all times are in Eastern Time):
12 pm ET: Sixers @ Knicks (TV: ESPN/Live Stream ESPN)
2:30 pm ET: Lakers @ Mavericks (ABC, ESPN/Live Stream ESPN)
5 pm ET: Bucks @ Celtics (ABC, ESPN/Live Stream ESPN)
8 pm ET: Grizzlies @ Warriors (ABC, ESPN/Live Stream ESPN)
10:30 pm ET: Suns @ Nuggets (ESPN/Live Stream ESPN)
All these games will also be available for streaming via the ESPN app, NBA League Pass. Betting odds for NBA Christmas Day games are available now at PA sportsbooks.
Brief history of NBA Christmas Day games
The NBA has played games on Christmas Day since 1947. That makes this year the 74th edition of the NBA on Christmas Day. Christmas Day is truly the NBA's day to shine as they enjoy an exclusive position with no other NFL or NHL games scheduled.
No wonder that, in recent years, the NBA has heavily marketed the Christmas games as the "unofficial" start of the NBA season: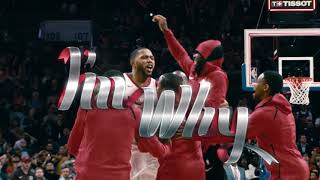 The NBA has used Christmas also to market the individual team brands. From 2012-16, NBA and Adidas produced special uniforms for the Christmas games. All these uniforms feature a theme, such as monochromatic designs ("Big Color") and chrome-treated logos
Since Nike took over the uniforms in 2017, there has been less emphasis on Christmas themes. Instead, NBA teams playing on that day wore either "City" or "Statement" alternate uniforms. During the 2018–19 season, a few teams wore a fifth alternate known as "Earned" uniforms; these were given as a reward for making the 2018 NBA playoffs.
Here's an NBA promo spot that promotes the games as well as the gear: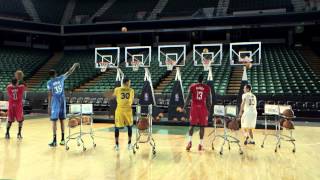 Several players have both played and coached on Christmas Day, most notably current Sixers coach Doc Rivers, who played with the Knicks, and Phil Jackson, also a Knicks player and legendary Bulls/Lakers coach
Christmas Day memorable moments
Some great historical Christmas Day moments include Bernard King scoring 60 points for the New York Knicks in 1984 and Patrick Ewing leading the Knicks back from a 25-point deficit to defeat the Celtics in 1985.
As a result of a lockout in 2011, Christmas Day was also the NBA season opener. To celebrate the return of the games NBA and TNT produced this incredible promo spot, which is still worthwhile viewing almost eight years later.
Plus, here's the 'Best NBA Christmas Day Plays of the Decade' video from the NBA in 2019:
NBA Christmas FAQ
There are now 5 games on the schedule every year.
The Knicks Bernard King scored 60 points in 1984. Zion Williamson was the top scorer on Xmas Day in 2020 with 32 points.
The Knicks have played 54 games (23-31) on Christmas Day. This year will mark game 54 for NY.
The Lakers have 24 Christmas day wins after another win in 2020. They'll have a chance to make it 25 this year.
Kobe Bryant has played in 16 Christmas Day Games. LeBron James will match that this year as long as he plays for the Lakers.
The first-ever NBA Christmas Day game was played back in 1947. The Providence Steamrollers played in New York agains the Knicks. The first nationally broadcast NBA Christmas Day game was in 1967 when ABC broadcast a Lakers-San Diego Rockets game.
Every team has played at least once on Christmas Day. Teams with the fewest appearances:
Toronto: 0-2
Minnesota: 1-1
New Orleans: 1-2
Dallas 2-1
The NBA sets the Christmas Day schedule before the start of the season and tries to focus on the best teams, matchups and feature as many of the league's best players as possible. The size of the broadcast market is also relevant, obviously, as New York, Chicago and Los Angeles are typically featured Christmas Day teams.
The NBA store at NBA.com will carry all of the Christmas Day wearables every year.