This is a developing story and will be updated.
Pennsylvania online casinos are finally coming, just not as quickly as anyone had hoped. And online sports betting seems to be just weeks away, according to new information in the state.
The latest on PA online casinos, PA sports betting
The first online casinos in the state will launch on July 15 of this year, according to a source familiar with the regulatory process.
That was confirmed Wednesday morning by PA Gaming Control Board Executive Director Kevin O'Toole at Wednesday's meeting, which you can watch below: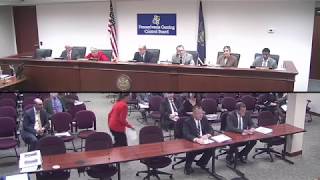 PA online casinos will finally launch more than a year and a half after a law authorizing them came passed in the fall of 2017.
PA online sports betting does not have a definitive start date, but sources tell PlayPennsylvania that the first sportsbook apps should launch well before the online casinos go live.
That was confirmed by the PGCB in a statement to Legal Sports Report on Wednesday.
No worry from the Wire Act?
PA is moving ahead with online casinos, despite the fact that there is some wrangling over the federal legality of the activity.
There's an active federal court case in New Hampshire about the Department of Justice opinion issued earlier this year that the federal Wire Act applies to all forms of interstate gaming.
That could seemingly include online gaming; even though it's legal on an intrastate basis, there's some worry that the nature of data and financial transactions could run afoul of the Wire Act.