Ready, set and go!
Pennsylvania sports betting powerhouse FanDuel has a huge celebration planned this weekend. On Oct. 27, all four major sports – NFL, NBA, NHL, and MLB – will be in action all on the same day.
Notably, this is an incredibly rare occurrence in the sports world. It is so rare that it has only occurred 18 times in sports history. In fact, FanDuel refers to this occurrence "as special and rare as a lefty unicorn hitting an inside-the-park home run." For this reason, FanDuel announced the premier Sports Equinox Free Play.
Moreover, FanDuel released this titillating ad to peak our interests.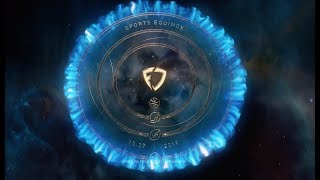 Huge free-to-play pick'em and win'em prize pool
Since there was no four-game sweep by the Houston Astros or Washington Nationals in the World Series, all four major sports leagues will play on Oct. 27.
As of now, the prize pool sits at $345,000. In order to win, a player must correctly pick at least 20 of the 26 game winners across all four major sports to split the prize pool. It is possible to see the prize pool rise to $500K.
Most importantly? There is no deposit required to participate! Players only need a FanDuel account to take part in this free-to-play promotion.
Even if you are not a player in Pennsylvania, New Jersey, or Indiana, you are still eligible to enter through the FanDuel daily fantasy sports site.
How to play for free
Make very sure to enter the contest before 1 p.m. ET on Sunday, Oct. 27. FanDuel refers to this deadline as "Lock Time."
If you want to take part, use your sportsbook or DFS credentials at sports-equinox.com. Most importantly? Make sure to input all your picks for the Sports Equinox moneyline bet questions.
However, you do not need to wait until Sunday to enter this amazing promotion. In addition, there are various other promotion specials offered by FanDuel in anticipation of the Sports Equinox!
New Players get up to $2,500 Bonus at FanDuel Sportsbook
Up to $2,500 No Sweat First Bet
Available on Desktop, Android & iOS

To Claim: Click Play Now